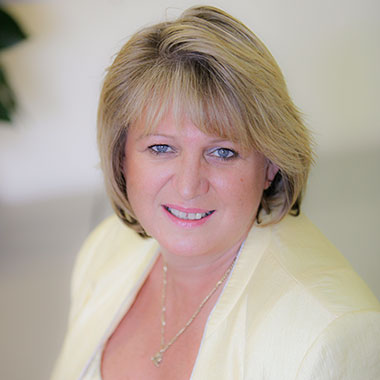 Naturally, we're a recruitment company.
But what's behind the words?
We listen – to our clients' requirements and to our candidates' aspirations
We do what we say we'll do – trust & reputation are crucial to our business

We're honest – it wouldn't pay for us not to be

We're successful because of who we are – the local industry knowledge we have and the recruitment experience of our people.


With a strong industry background in marketing, facilities management and recruitment, I saw the opportunity to run my own agency as giving me the potential to offer clients the service that I had so often looked for in an agency.


Personally, I value honesty and integrity – which is why these values are reflected so strongly in the service that Jade provides. My personal and professional reputation depends on it.
I have main three main goals for Jade:
To be recognised as the No. 1 choice for recruitment in Surrey and Hampshire area

To develop the service already supplied to clients and candidates, enhancing satisfaction

To continue to offer real Value for Money for clients, developing services without increasing rates
"We are a local agency who provide permanent and temporary candidates to the commercial, catering and industrial sectors. Jade Recruitment established ourselves since 1987 as a leading provider in the Dorking area of Surrey and in 2014 in Alton, Hampshire. We also offer an HR Consultancy service, who can either work as an extension to an in-house team or as a stand-alone service. As a team, we recognise the importance of building good working relationships with clients and candidates alike. Finding the right job for the right person gives us great satisfaction. Each day here at Jade is different, but we love the challenge that brings, and strive at all times to provide the best possible service."
Florence Farley, Jade recruitment